Stand together on your wedding day feeling joyously connected, knowing you can navigate anything on your journey of love ahead.
Stand together on your wedding day feeling joyously connected, knowing you can navigate anything on your journey of love ahead.
We're here to help you create a solid foundation on which to build a
thriving marriage

that grows deeper and stronger through the years.
When you get married, the differences you have and the conflicts you've experienced don't just magically go away on their own.
In fact, when unaddressed, things tend to get worse, not better, over time.
However, when you intentionally explore your different perspectives, values, needs, and hopes together in a completely safe and skilled space, you get on the same page, enter marriage with your hearts open, and feel ready and equipped to create the happiest and most loving relationship possible.
Having been together over 16 years, we know firsthand what it takes to experience a thriving marriage. Plus, during the past decade, we've been honored to help thousands of couples around the world create their own amazing relationships.

We're so excited to help you create yours too.
Unfortunately, most couples go an
entire lifetime

never knowing the things we'll be exploring in our sessions together.

This is why it motivates and exhilarates us to support couples (like you!) who want to proactively grow their love and set themselves up for success.

With premarital counseling, you will save decades of unnecessary struggle and experience so much more ease, joy, and togetherness instead!
Want to make sure you're in the right place?
Premarital counseling is for you if any of the below are true…
You want to be supplied with the best relationship tools on the planet and create a strong and resilient foundation for a lifetime of love ahead.
You want to transform any of your relationship issues before you get married, so that you can stand together on your wedding day feeling as connected as ever.
You want to be sure you are on the same page with things like finances, household chores, raising kids, religion, sexuality, work/life balance, and more.
You want some support to process all of the natural and normal questions, doubts, fears, and anxieties that may emerge during the engagement process.
You don't want to make the same mistakes you've seen others make or have made personally in the past in relationships.
You want to know on your wedding day that you are getting married, not to fix things, but to celebrate the thriving relationship you already have.
If so, we celebrate and congratulate you! We LOVE supporting couples in their journey before making one of the biggest commitments of your life.
We are thrilled and honored to work with couples of every orientation and background.
Get started creating the thriving marriage of your dreams!
Services available anywhere in the world via phone, video, or in person @ the Eartheart Institute in Bloomington, IN.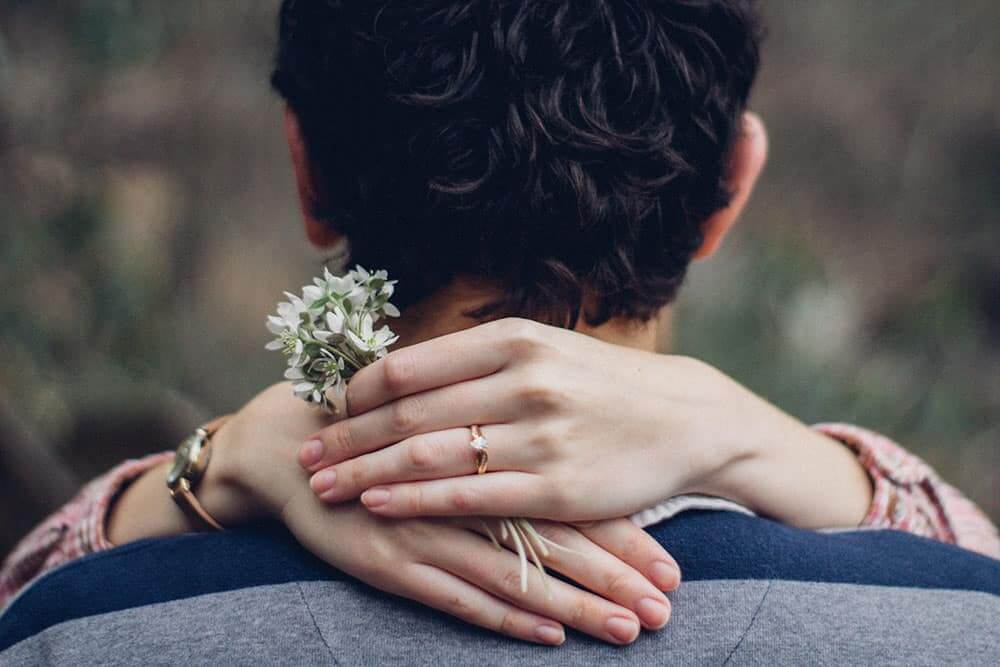 Ready to dive in and get started? Book a confidential session to start creating a thriving relationship right away.
Free 20-minute Consultation
Have questions? This no-obligation consultation is completely optional to ensure we're the perfect fit for the support you're seeking.
Other Services for Pre-Marital Couples
Do you know about our
Thrive in Love weekend retreat
and our
Thrive in Love online course?
 Whether you want to join us live or from the comforts of home, we truly cannot recommend these two programs highly enough for engaged and newlywed couples. They include the exact roadmap for everything it takes to create a healthy, vibrant, loving relationship that grows stronger and deeper through the years. They compliment counseling sessions beautifully. They also make a fabulous wedding gift to add to your wish list.  Learn more here:
Did you know we also
officiate weddings

and help you create the

ceremony of your dreams?
We applaud you for being here with all our hearts. Now is the perfect time to seek
wisdom and support

, and the sooner things are addressed and the more you

learn and grow

, the easier it is to replace less-than-optimal patterns with easy solutions that work best for everyone involved.
We are here for you fully, and we can't wait to meet you and support you in doing whatever it takes to ensure you have the best possible marriage ahead! Congratulations!