I am so excited about this juicy episode!

I had the pure delight of sitting down with Emily Fletcher to talk all about…
​
⚡sacred sexuality
​
⚡how sexual energy can be channeled into powerful, manifesting energy to fuel your dreams
​
⚡meditation and sexuality for high achievers and people stressed about their to-do lists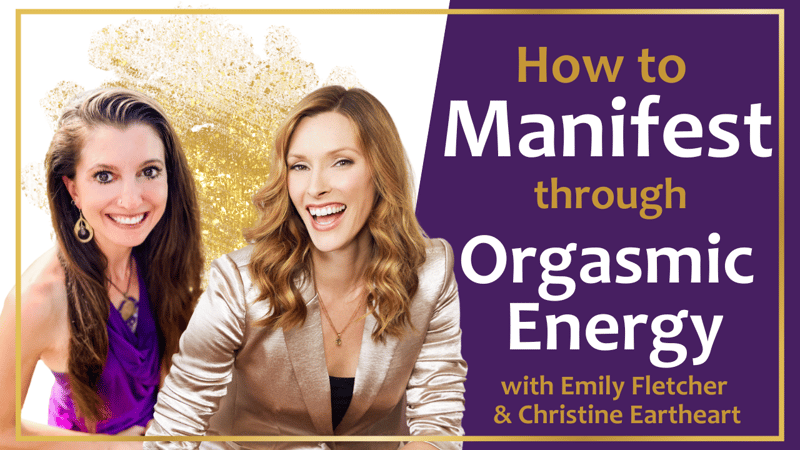 Emily is the founder of Ziva meditation and has taught the Ziva Technique to over 40,000 people. Her bestselling book, Stress Less, Accomplish More, debuted at #7 out of all books on Amazon and has been translated into 12 languages.
​
Her work has been featured by The New York Times, Good Morning America, The Today Show, Vogue and ABC. She's been named one of the top 100 women in wellness to watch and has taught at Apple, Google and Harvard Business School.
​
A formerly stressed Broadway performer who was going gray at 27, Emily discovered a powerful practice that cured her insomnia and improved her health on the first day. The Ziva Technique is a powerful combination of mindfulness, meditation and manifesting designed to help you get better at life, not meditation.
​
Ziva graduates include Oscar, Grammy, & Emmy award winners, Navy SEALS & NBA players.
​
📺 Watch now on YouTube HERE​
​
You can find Emily here:
​
​https://zivameditation.com/​
​https://www.instagram.com/emilystellafletcher/​
​
May this inspire you, uplift you, and open up new possibilities for your relationship and life!
​
Sending an abundance of loving blessings into your week,
​
Christine (and Bret says hi too!) 🤗
​
PS: We would adore hearing from you if the podcast is serving you! 

Reviews on Apple podcasts make all the difference in helping us reach people more people it can support. If it benefits you in any way, it would warm our hearts if you could leave a review. Plus, we'll also send you our 3-day Thriving Relationship Workshop (usually $97) for free as a special gift of gratitude. ❤️ Simply email us at info@centerthrive.com a screenshot of your review after you post it!